Select Appeals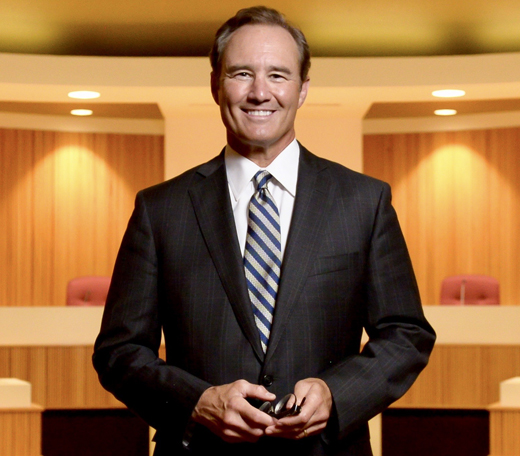 Significant successful appeals in which John Morrison was lead counsel (except as otherwise noted).  *denotes reversal of adverse judgment below.
Montana Supreme Court
Estate of Gleason v. Cent. United Life Ins. Co., 2015 MT 140, 379 Mont. 219 (1. Established notice-prejudice rule in Montana.  2. Wrongly denied contract benefits double as bad faith tort damages for purposes of supporting punitive award.* 3. Insurance exception to American Rule entitles plaintiff to fees for the whole case, including unsuccessful claims and bad faith claims, when coverage was wrongly withheld.)
Gazelka v. St. Peter's Hosp., 2015 MT 127, 379, Mont. 142, 347 P.3d 1287 (Financial injury not required for standing in equal protection challenge.)*
MEA-MFT v. State, 2014 MT 76, 374 Mont. 296, 323 P.3d 198 (Removing from the ballot a referendum to create a jungle primary in Montana.)
MEA-MFT et al. v. McCullough, 2012 MT 211; 366 Mont. 266 (Declaring unconstitutional a referendum to refund the state budget surplus.)
Blue Cross & Blue Shield of Mont. v. Mont. State Auditor, 2009 MT 318, 352 Mont. 423, 218 P.3d 475 (Health insurance companies may not exclude coverage for otherwise eligible medical costs based on third party liability.) (Not counsel of record but the defendant official; hired and provided strategic support to legal team.)
Ridley v. Guaranty Nat. Ins. Co., 286 Mont. 325, 951 P. 2d 987 (1997) (Creating nationally unique requirement that liability insurers pay third party tort victim medical expenses as they are incurred when liability is reasonably clear; failure to do so is bad faith; duty can be enforced by declaratory judgment.) * (Ridley is perhaps the single best known Montana Supreme Court decision.)
Webb v. TD, 287 Mont. 68, 951 P.2d 1008 (1997) (Holding that insurance medical examiner can be sued for malpractice by claimant examinee for failure to alert examinee to physical condition that poses immanent risk.)*
Balyeat Law, P.C. v. Hatch, 284 Mont. 1, 942 P.2d 716 (1997) (Holding res judicata bars collection suits against consumers for bills that could have been recovered in prior action.)
Hicklin v. CSC Logic, Inc. and Pennsylvania Life And Health Insurance Guaranty Association, 283 Mont. 298, 940 P.2d 447 (1997) (Holding an insurance bad faith judgment may be obtained and enforced in Montana against a foreign guarantee association and its TPA despite pending liquidation proceeding in another state.)*
Wood v. Den Herder, 277 Mont. 147, 920 P.2d 105 (1996) (Action for breach of promissory note against stock broker not subject to arbitration clause in brokerage agreement.)*
Poteat v. St. Paul Mercury Ins. Co., 277 Mont. 117, 918 P.2d 677 (1996) (Third party bad faith suits against workers comp insurer may proceed though parts of the claims remain open.)*
Webb v. T.D., 275 Mont. 243, 912 P.2d 202 (1996) (Application to pre-litigation malpractice panel created "tolling bridge" between dismissed suit and refiled suit for SOL purposes.)*
Matter of Paternity of Adam, 273 Mont. 351, 903 P.2d 207 (1995) (Establishing that interloping biological father does not have right to establish paternity of child born into marriage of mother and another man; best interests of the child govern.)
Burlingham v. Mintz, 270 Mont. 277, 891 P.2d 527 (1995) (Eliminating the locality rule in dental malpractice cases.)*
Gabriel v. School Dist. No. 4, Libby, 264 Mont. 177, 870 P.2d 1351 (1994) (Holding wrongful death case may be properly venued in place of death versus place of incident.)*
Youngblood v. American States Ins. Co., 262 Mont. 391, 866 P.2d 203 (1993) (Holding med pay subrogation clauses violate public policy and are invalid; choice of law provision unenforceable where foreign state law violates Montana public policy; insured must be "made whole" for all losses, including attorney fees and costs, before the insurer is allowed to exercise any right of subrogation.)*
Beaverhead Bar Supply, Inc. v. Harrington, 247 Mont. 117, 805 P. 2d 560 (1991) (Oral distributorship agreements are enforceable and not barred by statute of frauds one-year rule; making it more difficult for manufacturers/suppliers to cut local distributors out and appropriate their customers.)*
United States Court of Appeals
McCall v. Dept. of Energy Through Bonneville Power Admin., 914 F. 2d 191 (9th Cir. 1990) (Holding the United States has a non-delegable duty to maintain a safe work place where work is inherently dangerous and state recognizes that duty for project owners; FTCA discretionary function exception does not apply.)*
Fossen v. Blue Cross and Blue Shield of Montana, 660 F. 3d 1102 (9th Cir. 2011), cert. denied,  568 U.S. 1142, 133 S. Ct. 979 (State unfair trade practices act not preempted by ERISA where it creates rights that are separate from and cannot be enforced under ERISA.)*
Depot, Inc. v. Caring for Montanans, Inc., 915 F.3d 643 (9th Cir. 2019), cert. denied, 140 S. Ct. 223 (Holding ERISA does not preempt state tort causes of action arising from conduct in the sale and pricing of employee benefit plans.)* (Second chair)
See also, Standard v. Morrison, 584 F. 3d 837 (9th Cir. 2009) (ERISA does not preempt state ban on discretionary clauses.) (Not counsel of record but the defendant official; hired and provided strategic support to legal team.)
Amicus
Metro. Life Ins. Co. v. Glenn, 554 U.S. 105 (2008). Representing the National Association of Insurance Commissioners. (Affirming Sixth Circuit reversal of claim denial; holding where insurer both funds benefits and administers claims, reviewing Court may take that conflict into consideration in determining whether the claim administrator abused its discretion.)
Atl. Cas. Ins. Co. v. Greytak, 215 MT 149, 379 Mont. 332, 350 P.3d 63.  Representing Gleason plaintiffs.  (Briefed before Gleason was decided, Greytak came down a week after Gleason, relied on Gleason, and extended the notice prejudice rule to liability insurance, "overruling" a federal district court Eerie decision.)
State v. Gatts, 279 Mont. 42, 928 P.2d 114 (1996) Representing Fertterers, who had lost, a few years before, a challenge to prosecution of poaching offenses outside the misdemeanor wildlife code under the felony criminal mischief statute.  Gatts presented the same issue.  Asked the Court to find the Fertterer decision manifestly wrong and overrule it, which the Court did.
Pending:
State of New York, et al. v. United States Department of Labor, et al, No. 19-5125, (D.C. Circ.) Representing 26 former state insurance commissioners and 14 former regulators and five AHP fraud experts. Defending the district court's decision that a DOL final rule expanding association health plans involved unreasonable interpretations of ERISA and thereby violated the APA by failing to establish meaningful limits on types of associations that could qualify to sponsor an ERISA plan.  New York v. United States Dep't of Labor, 363 F. Supp. 3d 109, 116 (D.D.C. 2019) Appeal now held in abeyance while Biden Administration DOL reconsiders rule.
Recent Important Federal District Court Decisions
Mont. Health CO-OP v. United States, 139 Fed. Cl. 213 (2018) (first case to hold the Trump administration wrongly withheld CSR payments under the ACA).
Gersh v. Anglin, 353 F. Supp. 3d 958 (D. Mont. 2018).  Finding a targeted troll storm attack on a Jewish woman and her family by a Nazi internet publisher was not protected by the First Amendment.
Moeller v. Aliera Cos., et al, 2021 U.S. Dist. LEXIS 122532, 2021 WL 2680159.  Finding the McCarren-Ferguson Act reverse preempts the Federal Arbitration Act.