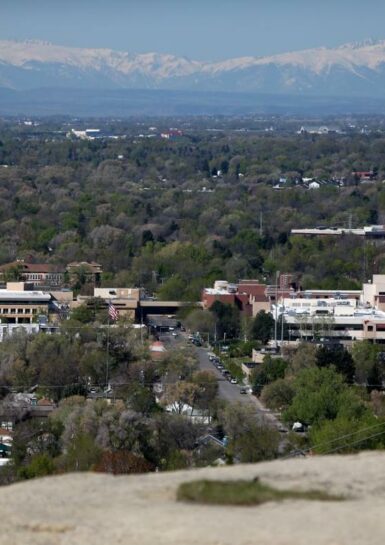 $7 million in health benefits recovered
---
The hospitals continue to deny any wrongdoing and insist no harm was done, but both sides agreed to settle to avoid a lengthy and expensive legal process, according to documents filed earlier this month in U.S. District Court in Great Falls.
In December 2018, the group of employees filed a complaint saying the hospitals each signed an agreement with Blue Cross and Blue Shield of Montana in 2012 to give the insurance company their employee health plan business for six years. In exchange, Blue Cross and Blue Shield gave the hospitals more than $20 million.
The employees said they only found out about the arrangement in 2018 and that Blue Cross and the hospitals "have been secretive about the terms of the agreement." Blue Cross and Blue Shield of Montana was not named as a defendant in the lawsuit.
Court documents call the settlement amounts "fair, reasonable and adequate" and say they restore what the employees said were inflated rates and fees within their group health insurance plans.
Under the proposal, Billings Clinic will pay the most, at $2.47 million, followed by Community Medical Center in Missoula at $2.08 million. Bozeman Health will pay $1.2 million, St. Peter's Health in Helena will pay $775,000 and Northern Montana Health Care in Havre will pay $348,055.
"The recovery is significant and will benefit the plan participants," reads the court documents signed by U.S. District Court Judge Brian Morris.
In a statement sent Friday evening, Billings Clinic maintained that it did not do anything improper.
"Proceeds from the transaction were placed into a trust for the benefit of our employees. We stand by our actions and deny any wrongdoing," a spokesman said in a statement. "The trust remains available for employee benefits into the future. Along with our insurance company, we decided the most responsible way to resolve this time-consuming and expensive legal matter was to enter into a settlement. We will continue offering our employees excellent benefits that are extremely competitive with our peers across the nation."
St. Peter's on Friday also said it had not done anything wrong.
"The claims in this lawsuit relate to St. Peter's changing its insurance company almost a decade ago," a statement from a spokeswoman said. "We have continued to deny any wrongdoing and believe we exceeded our legal obligations, sharing the monies we received from Blue Cross Blue Shield of Montana with our employees who were participants in the health plan. To avoid expensive litigation costs and continuing to invest resources into this matter, we (along with other hospitals involved) chose to settle the case instead of going to trial. We are pleased this is now resolved, and we look forward to focusing our energy on our vision to be the gold standard for health care in Montana by 2025."
Bozeman Heath said in a statement Saturday that the money it received from the arrangement with Blue Cross and Blue Shield of Montana was a product of when it divested the hospital's ownership interest in New West Health Services.
"As part of this transaction, Bozeman Health employees obtained access to the BCBSMT provider network, and funds from the transaction were placed in a trust for the benefit of employees at Bozeman Health," a spokeswoman for the hospital said in a statement.
Bozeman Health used the money as a "reserve for its health plans," the spokeswoman said.
"The plaintiffs in this litigation contended, however, that Bozeman Health should have invested the money received from (Blue Cross and Blue Shield of Montana) in our employees immediately," the spokeswoman said. "Although Bozeman Health disagrees, and nationally recognized health care experts concluded Bozeman Health's actions were entirely appropriate, our insurer made the decision to settle this case and end years of litigation, as litigation consumes a significant amount of human capital and financial resources. Settlement proceeds will be distributed among participants on the plan at that time."
Other hospitals contacted did not respond.
The preliminary approval also OK'd sending out notice of the settlement to plan participants and giving them an opportunity to object. The notice was mailed to about 11,000 people, at their last-known mailing addresses, and it was also sent to the state Department of Labor.
The final hearing to approve the settlement is set for Dec. 11 in Great Falls.